The Yearbook Index
A School Annual Blog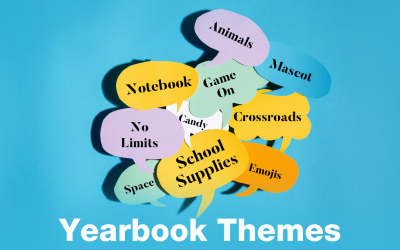 It's never too early to start thinking about your next yearbook theme. Sometimes the task can be daunting! Here are 101 ideas to help get your creativity flowing. 1. A Banner Year2. A Change of Pace3. A Class Act4. All Out5. Along For the Ride6. Along The Way7. And So...
read more
Keep Up with the Blog
Get updates sent to your inbox each time we post something new!