You've worked hard at creating an amazing yearbook for the kids this year. But you have one page or space you just don't know what to do with. That little nook in your book that needs 'Something'. What's a yearbook adviser to do? Show the students just how much went into creating their book with a fun and creative 'What Your Yearbook's Made Of' page. Below are some ideas to get you started.
MAKE A YEARBOOK INGREDIENT LIST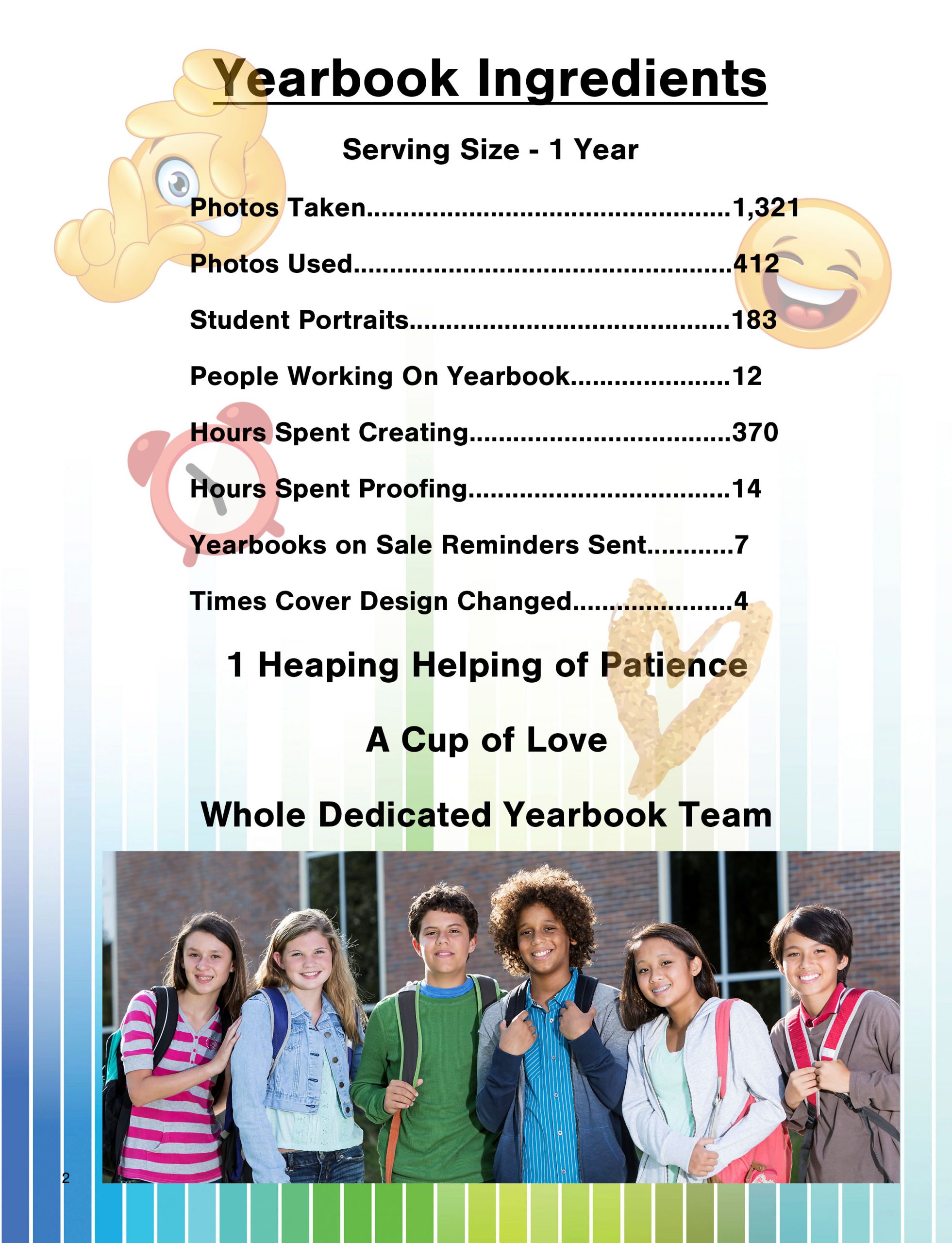 CREATE A FUN INFOGRAPHIC STYLE LAYOUT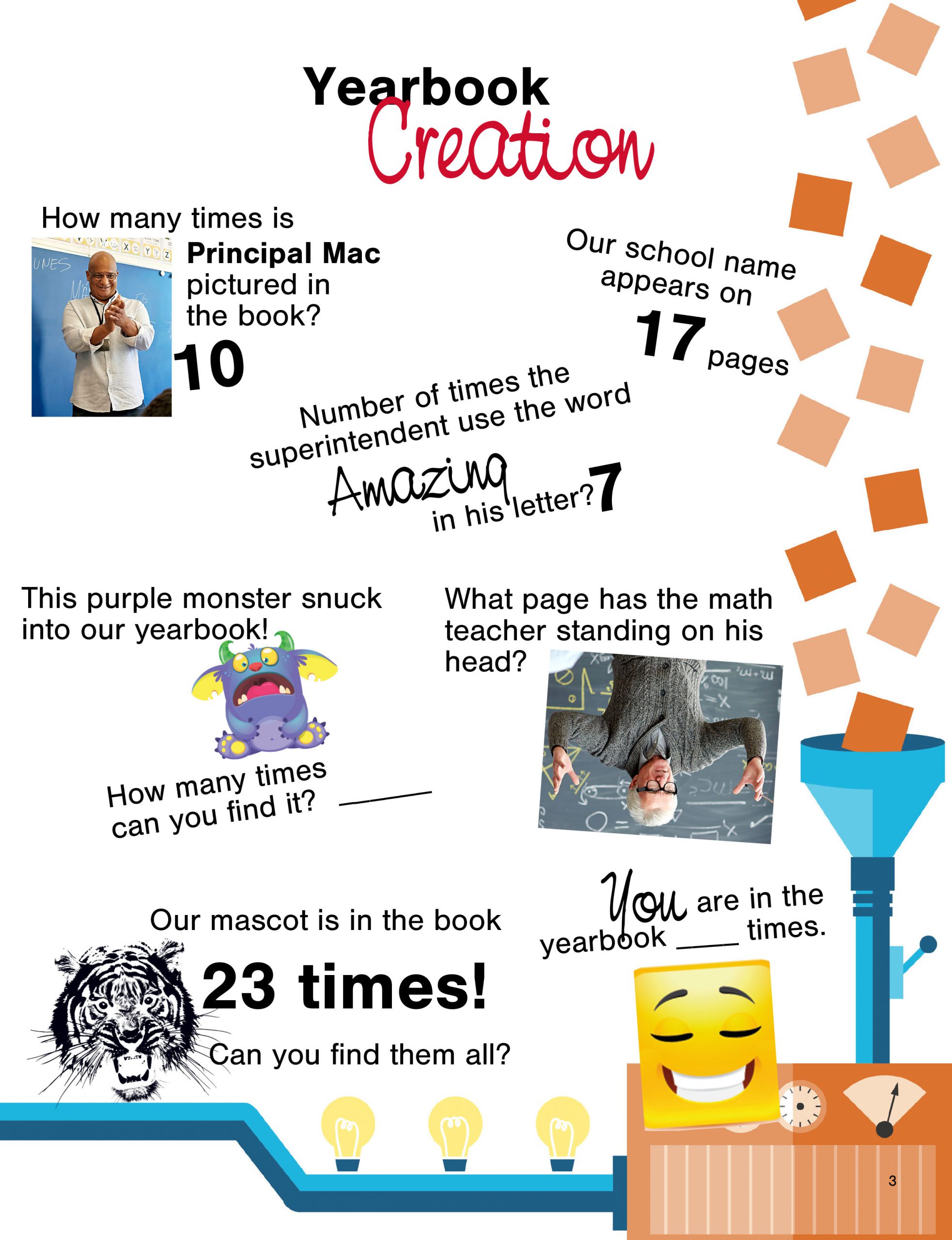 FACT SHEET ABOUT THE BOOKS CREATION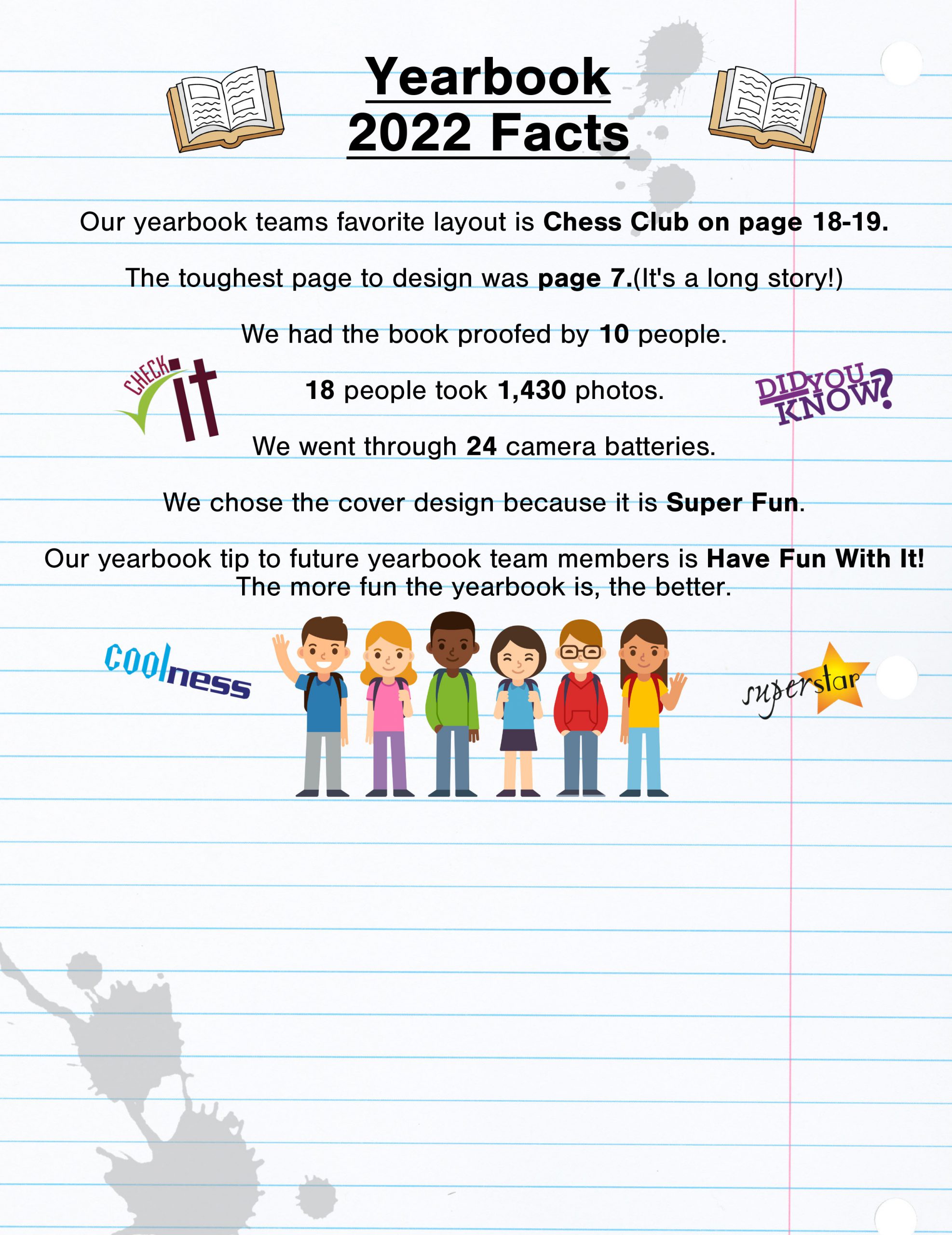 Have fun with it because a yearbook is more then just photos & text. It's a blend of hard word, dedication & memories that will bring smiles for generations to come.
Looking for a great yearbook team to produce your book this year? We would love to work with you!
Give us a call at 1-800-436-6030.