Affordable Yearbooks Made Easy
When you partner with School Annual you know exactly what your investment will be with NO surprise charges on your invoice. Choose from one of these popular packages or contact us and receive a customized quote.
GET STARTED
DO IT YOURSELF
LIKE IT! Starts at
DIY program: Let your creativity shine. You create your yearbook using our online page designer!

Soft Cover

40 Pages

200 Copies

Sales & Creation Kit

Personal Yearbook Specialist

NEW Online Flash-Free Page Designer
EASY WORK ™
LOVE IT! Starts at
Easy Work™ program: We design and build templates for your pages, you add the text and photos!

Soft Cover

40 Pages

200 Copies

Sales & Creation Kit

Personal Yearbook Specialist

NEW Online Flash-Free Page Designer
BOOK FAIRY
GOTTA HAVE IT! Starts at
Book Fairy program: We design and complete your entire yearbook, front to back!

Soft Cover

40 Pages

200 Copies

Sales & Creation Kit

Personal Yearbook Specialist

NEW Online Flash-Free Page Designer
Frequently Asked Questions
Does Yearbook Shipping Cost Extra?
No, shipping is included in your price. We've always shipped our books free of charge!
Does School Annual Offer Discounts?
Not per se, but you can hold your base yearbook price from year to year if you decided to sign a multi-year agreement with us.
Which Affects my Total Cost More, Page Count or Book Count?
It's a blend. One can determine the other. The more pages you have in your book the higher your per copy price will be, but the greater your total yearbook copy count is, the lower your total cost will be. We work hard with you to find a good baseline for your needs and follow up with ways to help you sell those books.
How Much Does It Cost to Offer Online Orders?
Nothing! We'll set up your e-commerce site to feature your offerings any way you want them to be, including a URL link to the store and flyers to drive people to the site to order. We will deduct the total online sales totals from your final invoice.
Does School Annual Online Cost Money to Use?
No. School Annual Online is a free software service for creating your yearbook designs and layouts. We offer it complementary to all customers.
Are There Any Hidden Fees or Taxes?
You'll never f­­­ind hidden fees of any kind. If you want to change your page or copy count, add Flashbax or Autograph inserts, custom cover, etc., we will let you know upfront how this will affect your total price and give you the time to make that call. We do nothing behind the scenes without your input first!
We'll Build It For You
With Book Fairy™, one of our certified School Annual Yearbook Specialists will build your school yearbook from start-to-finish for you. Just pick your theme and send us your photos. You will have a chance to proof the pages before it prints.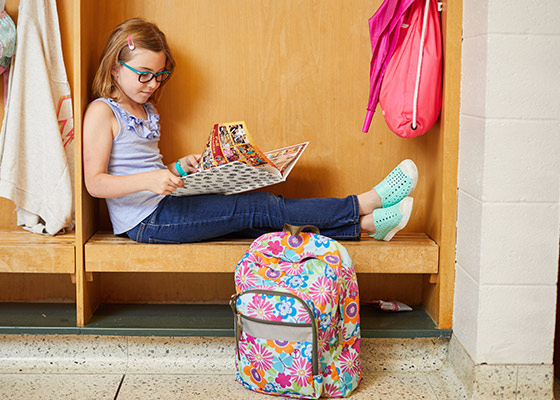 Their competitive pricing, design options, and stellar customer service make renewing our contract a simple decision. ​Thank you for helping me to create a first-class memory book for our students every year!  The expressions on my kids' faces on yearbook delivery day is PRICELESS. I like to call it Christmas.
Yearbook Covers and Themes
Explore our huge library of yearbook design templates and themes for inspiration. Or work with one of our School Annual yearbook design experts for ideas and tips on bringing your yearbook cover or theme to life.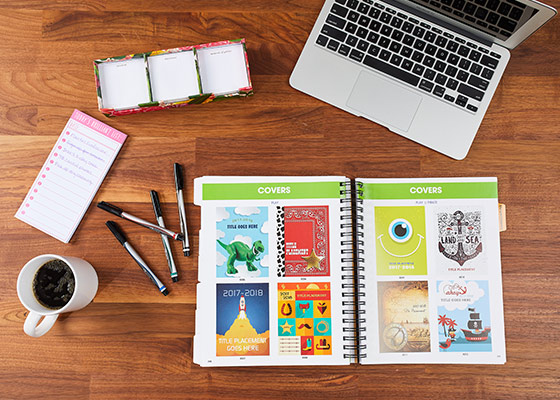 The Yearbook Index is written by School Annual Brand Ambassadors, in tandem with School Annual representatives. Our Ambassadors are customers, just like you, sharing their tips and tricks on everything from yearbook sales to yearbook design. All so you can make your yearbook more creative and, most importantly, fun!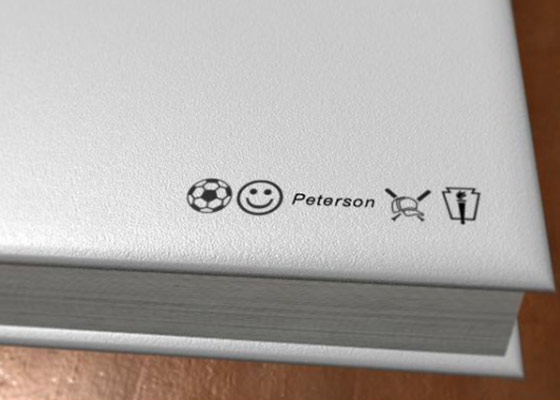 Enhance and Customize
School Annual offers personalization and accessories to all schools. From a year-in-review section to foil name stamping, we have options for you to choose from.
Get a Sample
Get a sample yearbook sent directly to you. Gather ideas and inspiration all while seeing a live example of what School Annual can do for you.