Borrow and steal these four 2019-2020 yearbook themes. These yearbook themes are sure to make your students excited about getting the yearbook.
With our pre-designed, ready-to-use themes, called Quick Creator, your school can use matching clip art, backgrounds and covers to create a beautiful and cohesive yearbook in a snap. AND, with unlimited usage on all our clip art and backgrounds, you will have no shortage of creativity. Every year we create new themes and offer over 50 professionally-designed covers. Check out a few of our themes!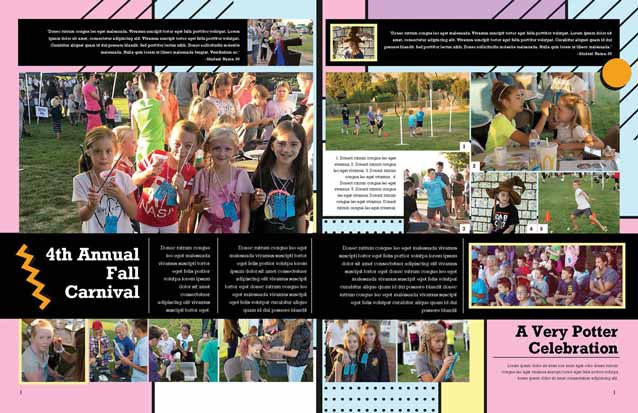 GEO POP THEME
Our Geo Pop theme is a throwback to the fun & funky 90's, this theme is all that and a bag of chips. Geometric and Pop Art-inspired covers pair up with backgrounds that jump off the page to make a yearbook that is on-trend and totally stylin'. Pair this theme with playful fonts and fun colors to create a yearbook theme your students will be impressed with.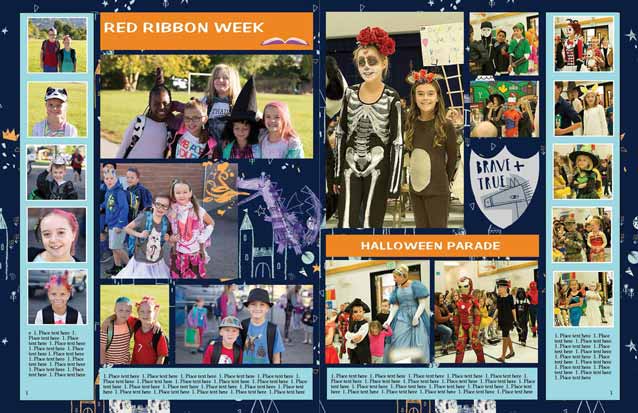 STORYBOOK THEME
Once upon a time there was the best year ever! And the best yearbook ever! Telling the story of the year has never been more fun with brave knights, friendly dragons, and a theme that has your school living happily ever after. Pair this classic theme with darker colors paired with their lighter partners. Add in some bold fonts to round out your yearbook theme.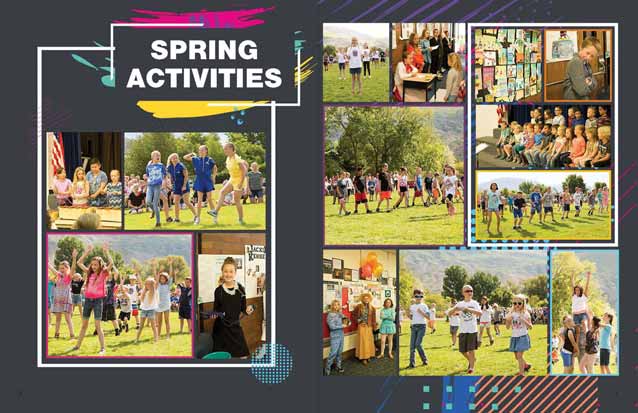 SPLATTER & SPLOTCH THEME
Art class just got an upgrade. Splatter paint, fun shapes, and bold colors make every page a modern masterpiece. Want to go a little more traditional? Choose a yearbook cover and backgrounds that use your school colors to add a little fun to the classic school color theme.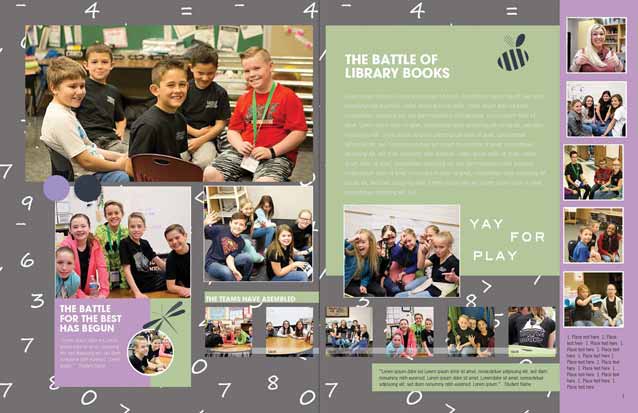 PLAY THEME
Awesome, Bold and Contemporary are this yearbook theme's ABCs. A modern take on a time-tested classic, updated icons and fresh covers take playtime from passé to polished. Choose pastel colors and san serif fonts to pair with this fun theme your kids are sure to love.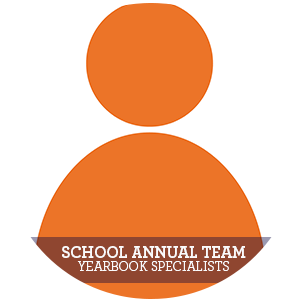 We're here to help make a meaningful yearbook that will end up in the hands of every student, all while providing you with a fun and hassle-free yearbook experience. We promise to make your experience with School Annual easy, fun and affordable.
Check Out Our 2019-2020 Yearbook Covers
Each year we add over 30+ new covers to our yearbook cover library, giving you the widest variety of options for expressing your one-of-a-kind school.