Most of us use social media for our personal lives, but it can also be used to promote and celebrate the yearbook. Whether you want to create a page for your yearbook program or piggy back off your school's page, implement the tips below to begin on your yearbook social media journey!
HAVE A PLAN
A specific plan is the key to success. Keeping a calendar helps you stay on track. Use a calendar pages to set your plan. Follow it and be sure to track how your efforts are working.
SOCIAL ACCOUNTS
Most schools have a social media account of some kind, whether it is Twitter, Instagram, Snapchat, Facebook or all of the above. Most send messages that alert followers about school activities.
Most schools communicate price increases and the fact that the yearbook is for sale, which is a great way to spread the word. If your social media accounts already post this content, get more parents and students excited about the yearbook by expanding the content. Try posting about the yearbook team, sharing photos taken at events and giving sneak peeks (the cover, inside spreads, etc.). The goal is to get people excited about the yearbook!
GETTING THERE
Take 30 minutes and scroll through the school's feed. Find three posts that and reply to them from the yearbook. For example, you might say, "That looks fun" for an Instagram posting of a student at the carnival. Or, you might leave an emoji on a selfie. By starting to engage, or participate in the social media experience of the school's followers, you are creating a relationship with them.
ENCOURAGE REPSONSES
Create a message that requires a response. This can be easily done on Twitter or Facebook by using the poll function. Come up with a question related to the school or a topic that is being discussed.
CREATE A HASHTAG
If your yearbook has a distinct hashtag, utilize it at major events to crowdsource photos. Also, use a
projector and screen during parents events so that as the hashtag starts rolling, you can project the photos and messages that are being posted.
SAMPLE YEARBOOK POSTS
Procrastination is nobody's friend. Check the yearbook off your list today and you'll be golden, ahead-of-the-game, etc.
Don't miss out on the memories of the year. Order your yearbook today! This is your last chance to guarantee a yearbook before your school submits its final tally!
[With a photo that will be in the yearbook] Here's a sneak peak of a photo that will be used in the yearbook! What do you want to see in the yearbook?
Haven't bought your yearbook yet? Buy one for your students for $20.
From Brand Ambassador Bea Bailey: Times sure have changed! 
When I first started working with yearbooks, the only way to advertise sales was by sending home advertisement flyers (which we still do) and putting up posters. Our parents are very social media savvy now!

At every level of our education system, whether it's primary school, intermediate school, middle school, or high school; each school handles their social media in a different way. At some schools, administrators or someone in the front office staff handle all channels. At both of my primary schools, one teacher handles all of the uploads for Facebook and the school's website.

The process to get something added is quite easy actually. As long as that teacher doesn't have to create the post, it's easy for them to just copy and paste the information, and they are happy to do it. 

I typically email the teacher with the information, then they review the content and upload. It's that easy! This enables parents to have access to all of the happenings at school instantly.

Mostly, I advertise the yearbook sales initially by letting parents know about the School Annual website with step-by-step instructions on how to purchase the yearbook. School Annual emailed me the sample information.

Then once a month I remind parents about the ongoing yearbook pre-sales and also how to upload pictures into ReplayIt. I have also encouraged the teachers to include reminders in their newsletters. Some of our teachers have their own classroom Facebook pages and they will send out reminders to the parents as well.

Classroom teachers are very busy, so sending out a reminder is crucial to yearbook sales advertisement.  Our parents are happy to have this instant information to keep them informed.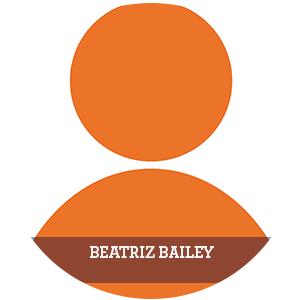 "I have always sung the praises of School Annual from the moment that Parris rescued me that first year! It's quite the story and when I tell people why I'm loyal to SA, they completely understand!"