Getting your portraits onto your yearbook pages doesn't have to be intimidating! We make it super easy to take your school's portraits and turn them into portrait page masterpieces. Don't work with us for school portraits? No problem! We can take portraits from any school photographer and upload them in a snap. It really is as easy as 1, 2, 3!
STEP ONE: GET YOUR PSPA CD FROM YOUR PHOTOGRAPHER
After picture day is over and retakes are done, be sure to request your images from your school photographer in PSPA format. PSPA stands for Professional School Photographer's Association, which is the organization that sets the standard for how school photos should be formatted across every company. These guidelines ensure that School Annual and other yearbook publishers can use photos from any company for any school. The images your photographer takes are your school's property and there is no cost, penalty, or risk involved in sending School Annual photos from another photography company!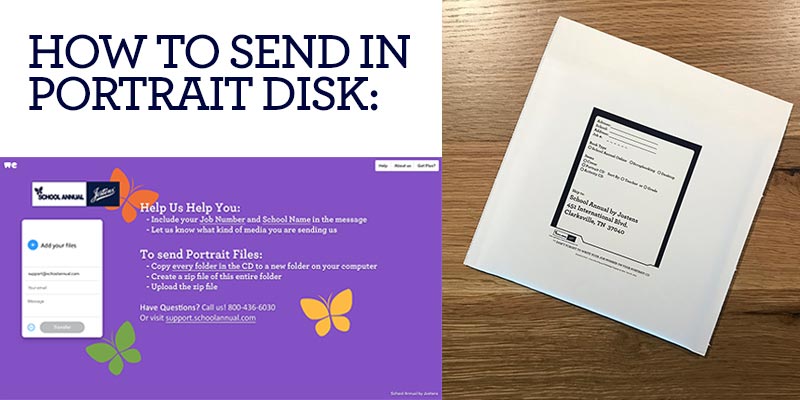 STEP TWO: SEND YOUR CD OR LINK TO US
Uploading your portraits has never been easier. After you request your photos, the photographer will either give you a PSPA-formatted CD of your pictures or provide a link. Once you've received the CD or the link, you can send them to us directly and we will upload your photos for you! This enables you to use the Portrait Flow feature which makes putting portraits on pages a breeze. We make it as easy as possible for you to make amazing portrait pages!
CD: If you've received a PSPA CD you can mail it directly to us, just include your job number. If you'd like the CD back once it's uploaded please specify that when you submit it.
Our yearbook kit book contains a CD mailer pre-addressed for your convenience. Otherwise mail your CD to:
School Annual by Jostens
451 International Blvd.
Portrait Submission
Clarksville, TN 37040
Visit schoolannual.wetransfer.com, attach your zip file and complete the form. Enter your job number and what is being uploaded in the Message section. You can also zip the contents of your PSPA CD and send them this way.
No PSPA CD? No problem, you can create your own index file to submit to us along with your portraits. Search for "Creating an index file" in the Help Center for information on creating your own index file.
No matter how you choose to send your photos to us, keep in mind that any upload will take 5-7 business days from when we send you the confirmation that we've received your portraits.
STEP THREE: FLOW PORTRAITS ONTO PAGES
Use the portrait flow feature in School Annual Online to flow your portraits onto your portrait pages. Instructions for this process can be found on page 122 of the 2018-2019 Yearbook Manual.
Voila! You made beautiful portrait pages for your yearbook, and all it took was 3 easy steps. Now give yourself a high five, yearbooking master! You did it!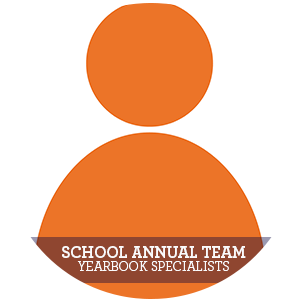 We're here to help make a meaningful yearbook that will end up in the hands of every student, all while providing you a fun and hassle-free yearbook experience. We promise to make your experience with School Annual easy, fun and affordable.