Have you ever noticed a lull with your yearbook team–one that they just can't shake? Typically, this time of the school year moves in slow motion as students anxiously await spring. Yearbook editors are always looking for ways to combat these downtimes, or prevent them before they even set in.
A Yearbook Pizza Party an/or Ice Cream Editing Social are two events that typically help jumpstart students again. Often times, if your funds come from a PTO, there is budget set aside for events like these because the yearbook generates income. If you are at the elementary school level and your yearbook sales are not used as a fundraising tool, you can still submit a PTO request to fund an ice cream social and or a pizza time yearbook party.
If you're responsible for yearbook funding, it can be self-funded by the yearbook team for a very reasonable price. Request $2 per student for pizza and $1 each for the ice cream. If this is not feasible, many editors/parents/teachers happily pool $20 for pizza and $10 for ice cream, especially since it means motivated, hard working students doing a great job.
After long school breaks, it's common for students to come back to school and need help refocusing. This occurs again after spring break. My yearbook staff hosts a pizza night about a month after the holiday break and this event typically lasts two hours. It does not impact the students' grade for the course, but naturally, everyone wants to attend. This gives everyone the chance as a team, to solidify who is doing what, vote on themes, layout and photo ops for the remainder of the school year.
Students get excited once again and now that the school year is well underway. New bonds have formed and students confidently pair off to achieve their portion of yearbook goals. My yearbook staff hosts an ice cream afternoon, two weeks after spring break, to refocus students. This afternoon is focused on the final planned editing of the collages and photos op that have come together. It's a night of reflection and the students really look forward to it.
If you feel the motivation in your yearbook students starting to drop, consider planning a fun gathering that can help raise your yearbookers' spirits. Then, get back to finishing an amazing yearbook!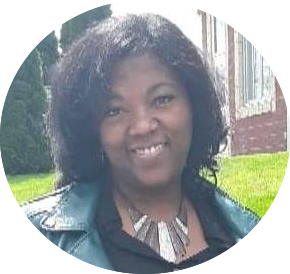 Lives in Windsor, CT and works as an accountant.
"The best part of creating the yearbook capturing EVERY STUDENT more than once! In my school's yearbook, I never saw myself in a direct photo. I love to see the looks on kids' faces when they say, 'you took a picture of this, I didn't even see you!' Love it!"
Samara's go-to karaoke song is Only Girl (In The World) by Rihanna.
If Samara had to eat one meal for the rest of her life, it would be baked macaroni and cheese with stuffed salmon and roasted asparagus, brussels sprouts and broccoli! Yum!