You have just returned from your holiday break and lesson plans are on your mind. As you begin to prepare for your new semester, panic sets in. Not only do you have lessons plans to write but you have put your yearbook on the back burner and the clock is ticking! How will you ever make your deadline? You don't even have the yearbook pictures from the photographer yet! Help!!!!!
FIRST, DEEP BREATH
Breathe, you are not out of time yet. What you may need to do is a little backwards yearbook planning. Double-check your yearbook deadline, then decide when you need to accomplish each part of your yearbook. Start with the easiest piece first. Set up your yearbook page ladder, so you know what pages belong to each section. Laying out and finalizing the yearbook page ladder is a life saver and will definitely make life easier.
NEXT, PHOTOS
Next, upload your pictures for the yearbook into folders by activity, grade level, class, club, etc. Whatever matches the descriptions in your page ladder will be your best option. It makes it easier to find what you are looking for and to make sure you are not duplicating pictures or missing anything.
BABY STEPS
Remember that you can share your folders with other yearbook committee or club members and give them pages to complete. Now it's time to gather the troops. Divide and conquer to make the process faster. If you are a party of one, never fear, you too can complete the yearbook design task, but the time to start is now. Start with baby steps to get into the yearbook mode and remember to keep moving. Put one foot in front of the other and soon you'll be reaching your deadline.
MAKE A LIST
Make a checklist of all the things you need to accomplish and mark them off as they are completed. It always makes you feel good to see the tasks begin to dwindle as the yearbook deadline approaches. Remember your trusted yearbook representative is always there to help you with anything you need, even a word of encouragement! The process may seem overwhelming but when you break it down into manageable tasks, your path to the finish line will become clear and success just a few steps ahead.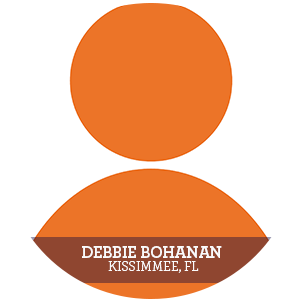 Has been involved with yearbook since 1994 and has been working with School Annual for over 20 years!
Is involved with Discovery Education, DEN STAR, Teach4Learning TIE, MIE (Microsoft Innovative Educator) and much much more!
Lives in Kissimmee, FL as a Digital Video Teacher.
"Sponsoring the yearbook club at the elementary level and having a sleepover in the media center to work on the yearbook all night with the students has been the best yearbook memory."
Yearbook Ladder Guide
In this download you will find tips on organizing your yearbook ladder, different types organizational methods, a sample ladder and a blank ladder. Use this guide to set up your yearbook pages, and don't forget to print the blank yearbook ladder page. (Pro Tip: Use pencil! Your ladder will change.)