Yearbook advisers want to make their yearbook unique and special to their school. After years of doing yearbook, how do you keep your design fresh? Do you choose what's trending? Do you collect advice from your students? As an Adviser, I've found a couple sure-fire ways to tackle the theme challenges that sometimes plague us!
Our yearbook team follows the same basic format each year, but we choose a new, unique theme to keep our yearbooks fresh and exciting. At our school, the yearbook is created by a club of 10-15 students who meet weekly to work together with the me. We love including the entire school by asking students to contribute photos and ideas. The yearbook club makes the final decision on a new theme each year. Even better, the club keeps the theme a secret from the rest of the school until the books release at the end of the year. Students love choosing the new theme, keeping the "big secret" and they look forward to starting off the year tasked with deciding on a new, exciting theme.
Brainstorm and Vote
We begin each school year brainstorming. What worked well in the yearbook last year and what could we do differently? Our club kicks off with discussing ideas for the new theme. To start, all ideas are heard and written out on a whiteboard. Before the first meeting ends, we try to narrow down the list to serious options and discuss how each idea could work or might be complicated.
We love how easy it is to find countless cover ideas and themes on School Annual Online. It's a great place to start. Our students like to choose a theme they like, but also one that relates to our school and story. Our students especially enjoy themes related to technology, social media or the latest trends. 
After a few more meetings, students have a chance to make a case for their favorite theme in front of the yearbook club. Then, we vote! In the end, the theme with the most votes wins.
Remember What's Important
Although we usually deliberate for awhile, sometimes students quickly fall in love with an idea for a theme and are ready to vote.
We sit down and think about how it will really work in a yearbook. A theme that works for a different type of school might not work for our small school. We try to come up with sample pages. Sometimes, we end up tossing ideas we initially liked a lot!
After many years of yearbooking, we have learned it makes sense to choose fun themes that get students excited, but avoid overshadowing the actual content of the yearbook. The best themes are fun and obvious from the cover or first few pages, but don't take over the importance of the history inside the yearbook. Make it memorable, but the theme should fit your school's content. Always believe that your students and their accomplishments are what's important and truly make your yearbook fresh every year.
Finally, we get to work!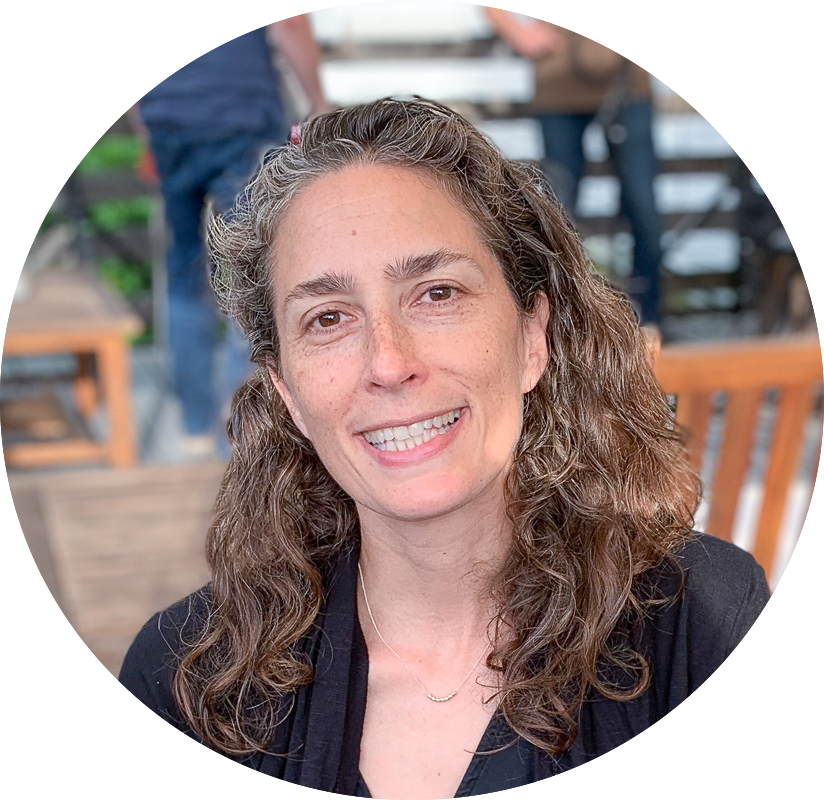 Lives in Chicago, IL and works as an art teacher.
"The best part of creating the yearbook is experiencing how excited students get to see their hard work in print and showing their fellow students what they've created."
Dara's go-to karaoke song is Rainbow Connection.
Dara is training for her 6th marathon and believes chocolate chips should go on everything!