It's 2020 and yearbook deadlines are fast approaching! If you're feeling lost or behind, have no fear. Deadlines can be overwhelming, but easily managed with a little organization. I like to breakdown my deadlines into these four easy steps.
Divide and conquer
If you have a yearbook staff that helps you create your yearbook, this tip is for you! (If you don't, try recruiting a helper!) Your yearbook staff may consist of students and other adults that share a common interest in preserving the memories of your school year. Look at your tasks and create small deadlines that can be easily managed. For instance, start with school events based on when they happen during the school year. Give yourself a reasonable timeline to create the page for the event as it happens. Assign your pages to members of your team. Create a large calendar with deadlines, events, etc. and place it in a location where it can be seen by all invested members of your team.
Create a checklist
For this step, set an end goal and check off tasks as they are completed. Your page ladder can help direct your focus and priorities. Assign topics to different groups of yearbookers. As the pages are complete, begin checking off your progress. It always feels good to see tasks dwindle!
Set deadlines for proofing
This tip can help save you time later. Remember to plan and allocate time for proofreading your yearbook! For example, set time aside for proofreading your school portraits. In a perfect world, when you receive the portraits back from the photographer, every student is labeled correctly. But, in all my years of assembling a yearbook, I have yet to experience a year when there was not one issue with a name on the photo upload. I find it helpful to recruit teachers and students that are familiar with the students. They can double-check the spelling and make sure that each name matches the picture. This small deadline will make a huge difference in your final production deadline.
Set an early final deadline
Set your final yearbook due date two weeks early! This ensures you have extra time if you are unable to make your original date. Always keep in mind that even the most elaborate plans run into hiccups. With the right amount of preparation, you can successfully reach your goals and crush all your yearbook deadlines this year! Let's do it!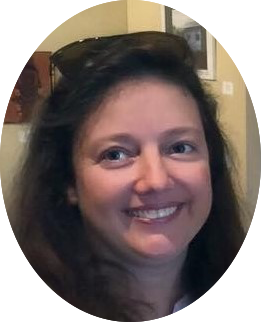 Lives in Virginia and teaches digital video to at-risk students.
"The best part of creating the yearbook is showcasing my students and all the amazing things we did during the year!"
If Debbie could only eat one meal for the rest of her life, it would be crab legs!
Her go-to karaoke song is "Summer Nights" from Grease.