How do you create a plan for yearbook?
As Yearbook Adviser, it's my job to plan and decide what type of content the yearbook will feature. What type of photos will you need? What stories will you cover? It's not easy to plan content for a book with so many pages! Planning every element of your yearbook can be time-consuming, but it makes the creation process faster and more enjoyable.
Planning out your yearbook should always be your first step at the start of the year. School Annual offers resources and tools that help make planning easy! Let me introduce the page ladder (a.k.a., your side-kick!). For the longest time, I knew of the page ladder and didn't use it. Once I realized how helpful it could be, it became a game-changer. Think of your page ladder as the blueprint to your yearbook. You can use it to:
Plan content for sections of your yearbook
Create a flow for your sections
Collaboration
Create timelines
Guide and organize your photographers
And, so much more! The ladder helps keep your yearbook in order and also helps you track and remember important school events. Every topic and event is listed on the ladder. With this resource, you don't miss anything critical for your yearbook. Each page is labeled so you easily see what's included and what might have been missed.
Improve collaboration
The most surprising benefit of the page ladder is that it makes it easy for others to help you. Anyone can look at the page ladder and see what needs to go on each page, see what photos might be missing or even help create content. When we use School Annual Online, our page ladder acts as a guide to creating pages. Anyone can understand what the topic of each page is, and what content is needed to finish it.
Track deadlines
Our yearbook is in chronological order, so the ladder also becomes our deadline list. The ladder helps keep the yearbook in order and also helps you track and remember any important school events. We can look at the ladder and see where we should be with our photo submissions and what events are upcoming that we need photographers at. It's an easy method to keep track of timing and schedules.
If you haven't yet, take advantage of your page ladder this year and help guarantee your yearbook's success. Not only will you set yourself up for an organized yearbook, you'll make your job as a Yearbook Adviser simpler and easier.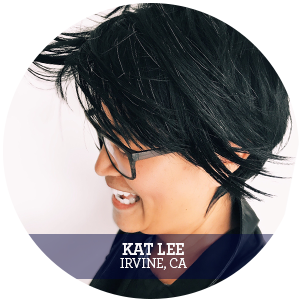 Lives in Orange County, CA and works as a career coach helping people find their passions.
"The best part of creating the yearbook for my school is the look on the kids' faces when they start to look for themselves in the yearbook."
KAT'S INSIDE TIP: Always bring a camera when you go to your school.
If Kat had a super hero power she would love to have the power to make people do what she asked them to.