Quick tips to create last minute buzz. Use these ideas for inspiration. Based on your school and yearbook program, pick the ones you think will have the most success. And have fun with it!
Create a yearbook picture wall of great photos used in the yearbook.
Share a photo of your yearbook cover.
School assemblies or pep rallies. Get permission from administration to make an announcement on how to buy a yearbook.
Go through your School Annual yearbook kit. There are many fun posters and materials in the kit that

 

are already made for you!
Sandwich boards promoting how to purchase the yearbook.
Put "time is running out" signs around all the clocks in the school (or main student congregation clocks) at

 

school. This will get their attention!
Do countdowns each day both verbally and visually to say how many days are left: 8-7-6-5-4-3-2- THE FINAL

 

DAY!!!! Do this with announcements and fliers around the school.
Play "The Final Countdown" by the band Europe during your yearbook announcements!
Sidewalk chalk outside the school.
Create a series of signs to put in the drop-off/pick-up line. Be sure to tell parents HOW to purchase.
Yearbook staff/committee can sell personally to homerooms or classrooms.
Post your best pages around the school. Show the pages with lots of students featured.
Post lists of non-buyers in the hallway.
Hand out yearbook business cards at sporting events.
Give "They Got Me" stickers to people who are in the yearbook.
Run a text message campaign on how to order the yearbook to parents that have not purchased.
Hand out fake parking tickets to parents waiting in

 

line to pick up kids.
Promote the yearbook at conference nights, registration, plays and other school functions. Set up a computer so parents can purchase right there.
Call all parents that have not purchased for their student and leave a personal message.
Email blast to all parents.
Hand out fliers to parents waiting to pick up students before school gets out or as parents drop off students.
Hand out information about ordering at sporting events.
Post an ad in any school programs.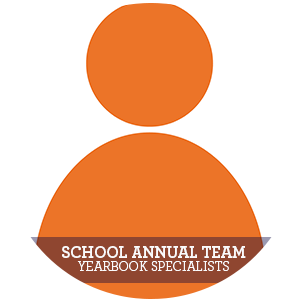 We're here to help make a meaningful yearbook that will end up in the hands of every student, all while providing you a fun and hassle-free yearbook experience. We promise to make your experience with School Annual easy, fun and affordable.