Sales Tips for Success
Tried and true promotion suggestions for our customers. Download our Five Tips for Successful Selling one-pager to help you focus your efforts this year. These tips come directly from our customers, who have experience selling and promoting their yearbook throughout the year.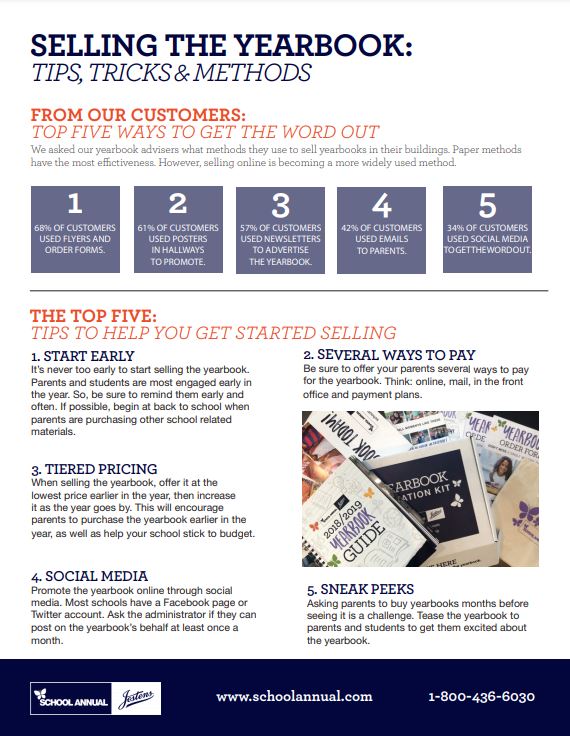 Fill out the form to download your FREE content!