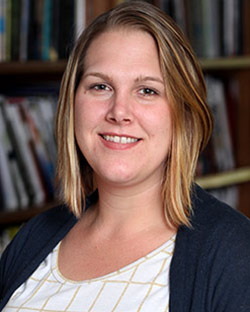 A Musically-Talented Inspirator
Pyper is a recent Graphic Arts graduate, she loves trying new designs and layouts to figure out the best way to get information across. Pyper has been playing the stand-up bass for the last 18 years, and she enjoys all the arts — singing, playing a wide range of instruments, dancing, acting, art and design. Her most favorite aspect of the yearbook creation process is lending a hand to those advisers that may be stuck and need a little inspiration.
Discover how easy it is to create your elementary school yearbook online with easy-to-use yearbook building software that's super simple, super imaginative and robust. Get user-friendly powerful yearbook design tools, right at your fingertips.
Get a sample yearbook sent directly to you. Gather ideas and inspiration all while seeing a live example of what School Annual can do for you. Let us know what kind of yearbook you'd like to see!
With 60 years of yearbook history, School Annual is the best in the business when it comes to capturing moments that matter. Our knowledgeable team is here to help you with valuable tips, tricks and solutions to help you plan, create and sell your yearbook.
Request a Quote
Wondering how School Annual can help you and your school? Contact us and we can walk you through how we help all our schools.